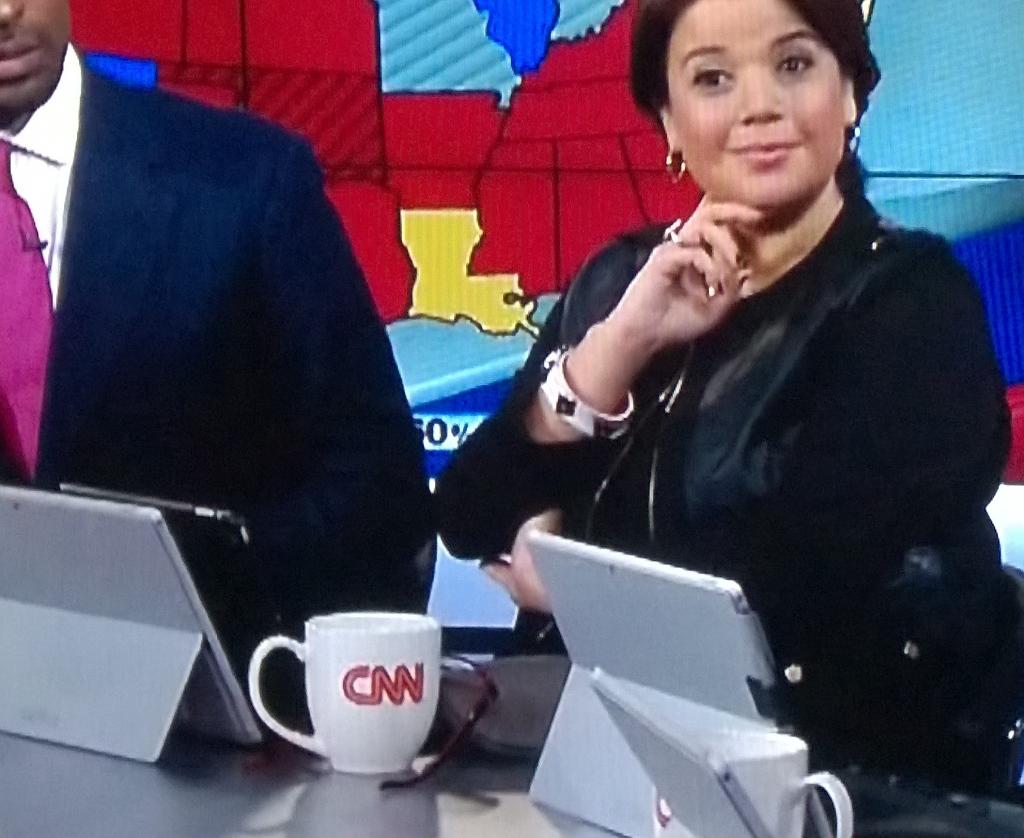 A selection of 13 links for you. Use them wisely. I'm on Twitter @charlesarthur
Xiaomi, which a few months ago surpassed Samsung Electronics Co. as the biggest smartphone vendor in China by shipments, presented the document to banks in its recent pitch to raise $1bn in loans for overseas expansion or acquisition.

A table in the document showed that Xiaomi's net profit last year rose 84% to 3.46bn yuan ($566m) from 1.9bn yuan in 2012, while its revenue more than doubled to 27bn yuan. Another table included a forecast of a 75% net profit increase this year.
Possibly due to its very low marketing costs; only spent 3.2% of revenue on sales and marketing in 2013. Great in China – but hard to replicate abroad. If it can, it's going to be huge.
---
Yes, it's that time of the year, when we start talking about the next-generation Galaxy S device and, it's going to be epic, that's for sure!

According to our sources, the Galaxy S6 is in its early stages of development, so they weren't able to confirm new specifications or features at the moment. However, what they did tell us was its codename; Project Zero. And, that right there is one interesting bit of information. This is the first time Samsung has decided to go with such a unique codename. In the past, Samsung has always used letters as codenames for its flagship devices, for example: Project J (Galaxy S4), Project H (Galaxy Note 3), Project K (Galaxy S5) and Project T (Galaxy Note 4). So what is the real reason behind Samsung opting Project Zero as the Galaxy S6's codename? Our sources report that Samsung is probably developing its next-generation flagship device from scratch, with an entirely new vision, hence the codename.

Project Zero is an indication that Samsung is trying to achieve something unique and different with the Galaxy S6, which is exactly what we wanted from the Korean giant.
Can you be unique and the same?
---
Bob O'Donnell:
Despite all this news and excitement around the wearables category, I'm still not convinced it's going to be as big a market as many have made it out to be. The primary, over-riding problem is that no one has really been able to provide a compelling reason why the vast majority of people would want a wearable, let alone feel that they "need" to have one. Sure, there are good cases to be made for fitness junkies, the whole "quantified self" movement and bleeding-edge early adopters, but for most people, smart wearables still feel like a solution in search of a problem.

If that wasn't enough, many of these early products suffer from limited battery life, offer only semi-accurate sensor readings, and lock you into working with only certain smartphones.
Forecast for whole of 2015: 40m units. Wearables have been disappointing so far, because they definitely aren't applicable in enough situations.
---
As part of this transition, Bitcasa will no longer offer or support the Infinite storage plans. This is due largely to the lack of demand, but also because of persistent abuse of our Terms of Service. Only 0.5% of our accounts require more than 1TB, and less than 0.1% require more than 10TB. The reality is while we have tried to make our vision of infinite work, the low demand combined with the growing number of suspected abusers, means that supporting an Infinite plan is not a viable business for us. To help provide a solution for large storage needs we have increased our Pro plan from 5 TB to 10 TB to accommodate all but the largest accounts.
Oh, you promised "infinite" and then people treated as though it was, you know, infinite? How unsurprising. (Apparently only 0.5% of accounts need more than 1TB, and under 0.1% more than 10TB.)
---
Lance Ulanoff using Apple Pay in a New York taxi. Tip already added. NFC readers turn out to be more widely distributed than people thought.
---
Living with Windows Phone tends to be a war of attrition. We make gains, but we always tend to lose something as well, causing frustration amongst users who have to deal with this chicken and egg problem.

This afternoon, American Airlines is the latest to take their ball and go home as their app for Windows Phone is no longer available.

Reader of our site Andy tried to grab the app recently but noticed it was no longer available. He reached out to American Airlines who noted that they no longer support Windows Phone.

Oddly enough, American Airlines just updated their Windows Phone app back in September (of this year, natch) with the ability to add boarding passes to the Wallet. However, when we click on the direct Store link, we get the familiar "this app is no longer published" message seemingly confirming the move by the #9 Forbes-ranked airline.
That's really odd. As the article says, it could even add boarding passes.
---
The film features people—straight, gay, and lesbian—having sex on the beach, on a farm, in the mountains, on a forest, on the side of the road, in lots of places (much of it is simulated). Even then, not everything made the cut: One of the more thought-provoking shots, which had to be left out because of the difficulty of filming it, would have brought drones to the suburbs, where they've already been shot down by people who were worried about their privacy.

"One of the shots was supposed to be in a quiet neighborhood where you see a barbecue happening in someone's backyard," LaGanke said. "Then, the camera pans over and there's people fucking in the next yard over."
But stay with it (if you can) for the director's comment on whether drones are really any good for porn.
---
John Maeda:
There's a signal inside our heads going off today — we instinctively know that we don't need more storage or speed because we don't have any real use for it. In absence of the normal cues of "better," which used to be as simple as knowing the CPU's clock speed, or how much RAM it has, or how big a screen to pair with it, we now are choosing based upon something else: design. Because Mo(o)re computing power no longer makes technology feel better — in fact, the pile-on of new features that Moore's Law has enabled makes us feel confused. And in this new universe, we have come to count on design to cut through the clutter and make things feel better.

Unfortunately, since "good design" is defined by the user it's intended for, it's not just about creating more, and there is no algorithmic "law" for how to get it. It suffers from the phrase that all technologists and investors hate to hear, which is "… it depends." Whether we want "more" or "less" doesn't have a single right answer. An example I like to use is about doing the laundry versus eating a cookie. You always want less laundry, but more cookies. One person's laundry is another's cookie. And so on.

Good design is even harder to define in the digital age.
I visited a local phone shop earlier today – it was empty of customers – and asked one of the assistants if there was any sign of people switching from Android to iPhones with the new models (prominently displayed in the front window). Not at all, he said – more the other way. The Samsung Galaxy S5 was doing far better. "It's the same price as the iPhone, though?" I asked. He frowned. "It's got better specs," he replied.
Design isn't quite the whole story for everyone yet.
---
Owen Thomas:
That [1m cards enrolled in Apple Pay] sounds impressive—until you consider that there are more than 600m credit and debit cards in the United States, and Apple has sold an estimated 20m Apple Pay-compatible iPhone 6 and 6 Plus units.

There are some factors limiting Apple Pay's reach. Not all banks work with Apple Pay yet, and Apple Pay is only available in the United States. Also, some users likely added more than one card to their Apple Pay wallets. So it's difficult to come up with a clean figure for Apple Pay's market share among eligible iPhone 6 users.
Not all of those 20m iPhone 6 units are in the US, so it's probably a bigger slice of them than zero. There are about 200m US credit card holders (July 2014 data), so that's an average of three each; probably more if you're affluent.
Which means it's 1m out of 200m potential users accounted for. OK, not a lot yet.
---
Megan Geuss:
Now, a person with knowledge of the matter tells Ars that Google Wallet, which launched back in 2011 and saw tepid success in the ensuing three years, has had considerable growth in the last couple of months. According to our source, weekly transactions have increased by 50%, and in the recent couple of months, new users have nearly doubled compared to the previous month.
Classic Google – as numbers-free as Amazon. When I looked into this, sources were happy to confirm my estimate of 20m downloads of Google Wallet. But usage numbers? No way. Other sources told me that it would be miraculous if 2m of those 20m were using it. Tim Cook's claim – that getting 1m cards registered for Apple Pay outdistanced others – suggests Google Wallet might have had well under 1m using it regularly. That's out of 90m Android users in the US.
When, do you think, will Google share some actual numbers about Google Wallet? For a data-driven organisation which has a mission to make the world's information accessible and useful, it's pretty bad with its home-grown stuff.
(By the way, the above paragraph comprises the entirety of the new information in the 470-words piece. That's not to disparage Geuss, who seems to have done good work in this space; more to point out that Google's not exactly got a lot to say, despite a three-year headstart.)
---
Dam Frommer:
Yes, it's still "too big"—in the best way. It's not going to fit in your hand or pocket the same way a smaller phone does. But that's the point—I've been very happy with the tradeoff. The big screen, which displays more text than before, and makes photos look amazing, has come to feel luxuriously comfortable. It's like driving a SUV instead of a Prius. My old iPhone 4, which I use as a kitchen radio, feels like a miniature toy.

My phone isn't bent. At all. But it's amazing how many people asked me about that, ranging from family members to random strangers at a Paris restaurant. Apple truly is mainstream news.
He also cites battery life. I've certainly noticed, using a 6 Plus, that one stops thinking about the battery. You just charge it whenever it's convenient. (This probably won't be news to owners of the larger Android phones.)
---
The world's top-six notebook vendors, Hewlett-Packard (HP), Lenovo, Dell, Apple, Acer and Asustek Computer, will together occupy 81.7% of global notebook shipments in 2015, increasing 1.7pp on year, according to Digitimes Research.

With the exception of Lenovo and Asustek, other vendors will barely sustain significant shipment gains in 2015 during which Lenovo is expected to continue adopting an aggressive strategy to maintain its leading market position, while Asustek will try to generate more revenues by ramping up shipments of low-priced models.

HP, Dell and Apple will see their combined shipments decline slightly in 2015 as the buying activities triggered by the expiration of Windows XP and Sony's phasing out from the notebook market will dwindle. However, the three vendors will take a combined 40% share.
Unclear why it thinks Apple is going to see a fall (did it benefit from XP's end?) but there's clearly now a shrinking pool for everyone else.
---
"These things are really convenient for leaning my iPad against." Hilarious, yet so indicative. The iPad smart cover is only so-so as a sit-up-and-beg stand; if the iPad had something like the Surface any-angle kickstand, that would be cool. But also heavier, so it won't happen.
However, it does open an accessories opportunity for Microsoft…
---