An LG Smart Fridge: not, it turns out, a device that you can tweet from. CC-licensed photo by Rob Pegoraro on Flickr.
---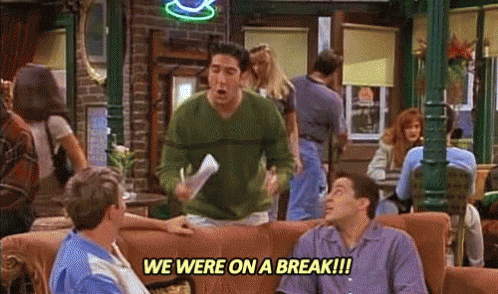 The Overspill is on a break for two weeks. See you again on September 2.
---
You can sign up to receive each day's Start Up post by email. You'll need to click a confirmation link, so no spam.
A selection of 8 links for you. And two weeks' holiday for The Overspill. I'm @charlesarthur on Twitter. Observations and links welcome.
Rowland Manthorpe:
»

Political parties are showing partisan, highly charged adverts to teenagers on Facebook and Instagram, Sky News can reveal.

The Children's Commissioner has described the practice of targeting young people as "irresponsible".

Sky News has seen 208 political ads shown to 13 to 17-year-olds on Facebook and Facebook-owned Instagram, where advertisers can target campaigns according to age. The majority of the ads came from the Conservatives, which showed 102 ads to teenagers, mostly featuring Boris Johnson.

Sky News revealed last month that the Tories had welcomed the new prime minister with an online ad blitz costing tens of thousands of pounds. Labour only showed four ads to 13 to 17-year-olds, but these were extremely partisan.

Two Instagram ads from the party featured a picture of Nigel Farage next to Tommy Robinson, and claimed that: "The only way to stop the far-right from winning is by voting Labour." Users were urged to "double tap this and then share it to your story".

Ads for Change UK featured news articles and videos of Mr Farage, saying that the party "would not stand idly by whilst others whip up fear, division and hatred".

Anne Longfield, the Children's Commissioner, who promotes and protects the rights of children, told Sky News this lack of balance could be misleading for young people.

«
Ironically, Sky News had to check with lawyers before it could show this story on TV because of the UK's strict rules on political advertising. The age targeting is what's different: this is a generation growing up with partisan political ads that they wouldn't see on billboards or in newspapers being directed at them.
unique link to this extract
---
:
»

Back in February, we announced the Password Checkup extension for Chrome to help keep all your online accounts safe from hijacking. The extension displays a warning whenever you sign in to a site using one of over 4 billion usernames and passwords that Google knows to be unsafe due to a third-party data breach. Since our launch, over 650,000 people have participated in our early experiment. In the first month alone, we scanned 21 million usernames and passwords and flagged over 316,000 as unsafe – 1.5% of sign-ins scanned by the extension.

Today, we are sharing our most recent lessons from the launch and announcing an updated set of features for the Password Checkup extension. Our full research study, available here, will be presented this week as part of the USENIX Security Symposium.

Which accounts are most at risk?

Hijackers routinely attempt to sign in to sites across the web with every credential exposed by a third-party breach. If you use strong, unique passwords for all your accounts, this risk disappears. Based on anonymous telemetry reported by the Password Checkup extension, we found that users reused breached, unsafe credentials for some of their most sensitive financial, government, and email accounts. This risk was even more prevalent on shopping sites (where users may save credit card details), news, and entertainment sites.

In fact, outside the most popular web sites, users are 2.5x more likely to reuse vulnerable passwords, putting their account at risk of hijacking.

«
Users are the problem, I guess. 4 billion username/password combinations are unsafe? That's really a lot.
unique link to this extract
---
Joanna Stern:
»

When Lauren Goodman, 19, heard about the shooting at a Walmart in El Paso earlier this month, the University of Texas at Austin sophomore immediately pulled up Find My Friends to make sure none of her loved ones were there. "I was relieved when I saw they were back at home," she said.

Many parents also opt to use these features when their children start to drive. Life360, specifically, can detect crashes and report other driving situations. When the app is open, Life360 refreshes location about every three seconds. When open, Find My Friends refreshes every minute, though when iOS 13 comes out this fall—and the app is renamed simply Find My—refresh will drop to 30 seconds. In Google Maps, location is refreshed only when you view a friend's location.

This past June one anxious mom used Find My Friends to look for her teenage daughter when she had missed curfew. She tracked the phone about 20 yards off the side of a tree-covered embankment, where the teenager had gotten into a car accident and had been trapped for almost seven hours. (The family confirmed the story but declined to comment.)

Counterpoint: In that case, location helped in an emergency but location doesn't tell the full story. In an age of mass shootings, you'd likely want more info than just where someone is when news reports hit.

«
Some people track enormous numbers of others. We call it "Stalk My Family", which is pretty much how we use it.
unique link to this extract
---
Henry Mance:
»

We hire a Tesla Model 3 on a peer-to-peer car hiring website. On pick-up, the car immediately suggests that we install a 25-minute software update. What is this — the car of the future, or a four-wheeled version of Adobe Acrobat? Even the glovebox is operated from the touchscreen.

The Model 3 is the most basic Tesla, though prices start at the far-from-basic $40,000. The long-range version can travel up to 310 miles, but charging it fully shortens the battery life.

My dashboard says we have charge for 244 miles. I pick up Jason the photographer, Yui and the kids nearby, and somehow we are down to 238. This still should be OK, I think. Reno — via picturesque Nevada City — is about 230 miles away. If things get tight, we can recharge at Truckee, 30 miles nearer.

You know you have left Silicon Valley when the billboards stop advertising enterprise software and start advertising religion. I suppose they are both forms of saving things in the cloud. "Jesus said ALL THINGS are possible to those that believe," reads one billboard. A nearby shop sells 35 flavours of wild-game jerky.

Our first stop is the California State Fair in Sacramento. The attractions include dogs "long jumping" into a huge tank of water. "You're going to see some crazy dogs jumping," says an announcer. "There is a technique to this," he adds, unconvincingly. Is this the real America? The first dog throws itself 13ft 6in into the water. It's some way short of the world record — 35ft 3in, set by an Ohio whippet named Slingshot.

We wander through a barn where farmers are blow-drying their cows. The bins are covered in plastic American flags. The kids win a soft toy by throwing ping-pong balls into floating cups. A stall is offering test drives of Ram pick-up trucks. The trucks are nearly two metres tall — the gas-guzzling antithesis of an electric car. Do I need a car like this if I live in San Francisco, I ask an attendant. "It parallel-parks itself," he points out, hopefully.

«
Just lovely.
unique link to this extract
---
Duncan Leatherdale:
»

Police have urged everyone to download a smartphone app they say has already saved several lives. What is it and how does it work?

Kicked. Converged. Soccer.

These three randomly chosen words saved Jess Tinsley and her friends after they got lost in a forest on a dark, wet night.

They had planned a five-mile circular stroll through the 4,900 acre (2,000 hectare) woodland Hamsterley Forest, in County Durham, on Sunday evening, but after three hours they were hopelessly lost.

"We were in a field and had no idea where we were," the 24-year-old care worker from Newton Aycliffe said.

"It was absolutely horrendous. I was joking about it and trying to laugh because I knew if I didn't laugh I would cry."

At 22:30 BST they found a spot with phone signal and dialled 999.

"One of the first things the call-handler told us to do was download the what3words app," Ms Tinsley said.

"I had never heard of it."

Within a minute of its download, the police said they knew where the group was and the soaked and freezing walkers were swiftly found by the Teesdale and Weardale Search and Mountain Rescue Team.

«
The issue is that W3W is a private company. (It charges for certain API use.) But then again, it's a useful service: doesn't need a phone signal to work (though of course you need one to call the emergency services), is precise to within a few metres. One of the cases: "Humberside Police were able to quickly resolve a hostage situation after the victim was able to tell officers exactly where she was being held." 👀
unique link to this extract
---
Joseph Cox:
»

A cache of leaked documents obtained by Motherboard gives insight into what the human contractors behind the development of tech giants' artificial intelligence services are actually doing: laborious, repetitive tasks that are designed to improve the automated interpretation of human speech. This means tasks tech giants have promised are completed by virtual assistants and artificial intelligence are trained by the monotonous work of people.

The work is magnified by the large footprint of speech recognition tools: Microsoft's Cortana product, similar to Apple's Siri, is implemented in Windows 10 machines and Xbox One consoles, and is also available as on iOS, Android, and smart speakers.

"The bulk of the work I've done for Microsoft focused on annotating and transcribing Cortana commands," one Microsoft contractor said. Motherboard granted the source anonymity to speak more candidly about internal Microsoft processes, and because they had signed a non-disclosure agreement.

The instruction manuals on classifying this sort of data go on for hundreds of pages, with a dizzying number of options for contractors to follow to classify data, or punctuation style guides they're told to follow. The contractor said they are expected to work on around 200 pieces of data an hour, and noted they've heard personal and sensitive information in Cortana recordings. A document obtained by Motherboard corroborates that for some work contractors need to complete at least 200 tasks an hour.

«
OK, you probably didn't imagine that it was going to be a life full of joy doing that. They get paid between $12 and $14 per hour. Though it's not clear where they're located.
unique link to this extract
---
Stephanie McNeal:
»

So, finally, she got desperate and tweeted via voice dictation from her "LG Smart Refrigerator." She wrote, "I do not know if this is going to tweet I am talking to my fridge what the heck my Mom confiscated all of my electronics again."

The source text on the tweet read "LG Smart Refrigerator." The tweet soon went viral, and everyone thought it was hilarious.

Twitter and appliance manufacturer LG Electronics even showed their support, tweeting at Dorothy using the hashtag #FreeDorothy.

Dorothy soon thanked everyone for their support, again from the "refrigerator."

Dorothy even did interviews with news outlets like the Guardian, which claimed it had exchanged messages with the teen using "her cousin's iPad." Dorothy told the outlet she was 15 years old and had been banned from using electronics after starting a fire while cooking. The story was also reported by CBS News, BBC, and others.

The Guardian reported that Dorothy wouldn't reveal her last name and LG wouldn't comment, but noted that "the tweet source confirms it was sent from the device."

But what these stories failed to note is that it is surprisingly easy to pretend to tweet from basically anywhere by creating your own Twitter source. A step-by-step guide posted by one Twitter user and this Reddit post lay out a "fridge" example.

It's so easy, in fact, that tweeting "from" random places is a meme.

Like this guy, who went viral earlier this year.

«
Oh. Still, well played, anonymous fan account for Ariana Grande. And of course, how is someone who interviews "her" going to be able to confirm any of this without speaking to the mother, and visiting the house? Modern journalism is both easier to do and harder to get right.
unique link to this extract
---
David Lumb:
»

The foldable Huawei Mate X is unlikely to come out before November, which means a delay from the previously slated September launch, TechRadar learned at a press event at Huawei's Shenzhen headquarters today.

There's no possibility of a September launch date anymore, which leaves the door open for the Samsung Galaxy Fold to be the first foldable to market. However, Huawei is certain the Mate X will launch before the end of 2019.

We also got wind of more exciting news: the next Mate X could have more screens, and it might come out as soon as next year.

Where will the Huawei Mate X follow-up fit more displays? By swapping out the steel rear cover in the current Huawei Mate X with a glass back, and those glass surfaces could become usable, touchable displays. 

It's a big engineering challenge to say the least – it might end up being years before the issues are worked out and we get glass backs on foldable phones. We don't even have them on the upcoming Mate X's 8in front display yet.

«
More screens. Suuuuure. Why not also say it'll be origami and fold into a swan when not in use?
It's been fascinating to watch Samsung and Huawei racing to be second on this. It's like watching two runners, both trying to lose. "Oooh my calf! Agh! No, go ahead, you have it." "Fine, I'll– aah my tendon! That's it for me I'm afraid!" If foldables are the next big thing, they're suffering a midwife shortage.
unique link to this extract
---
Errata, corrigenda and ai no corrida: none notified